Chronic wounds affect approximately 8.2 million people in the United States and their incidence is expected to rise due to an aging population and risk factors such as diabetes and obesity increasing in our nation. Severe disabilities may result due to non-healing wounds despite the best care delivered, and it has been reported that ulcers precede 85% of all amputations. Caring for these wounds is expensive with the latest reports ranging from $28.1 billion to $96.8 billion, including costs for infection management of surgical wounds and diabetic ulcers.
The mission of On Call Wound Care is to achieve faster healing of chronic wounds and to prevent the development of facility acquired pressure injuries by providing evidence-based treatments with an emphasis on value delivery and personalized compassionate care.
Our nurse practitioner will evaluate and treat patients at the comfort of their home or if they are residing at a skilled or long-term care nursing facility. Also, a Telehealth platform is available for established patients. Services include evaluation and treatment of chronic wounds, wound debridement if necessary, test ordering, family members and home health nurses training, management of wound care orders, and referrals to specialists and social services if needed. The nurse practitioner manages the care of the patient by coordinating the care among the nurses and sending electronic medical record submissions with digital photographs to the patient's primary care physician, surgeons, and other involved specialists after each visit.
Diabetic foot ulcers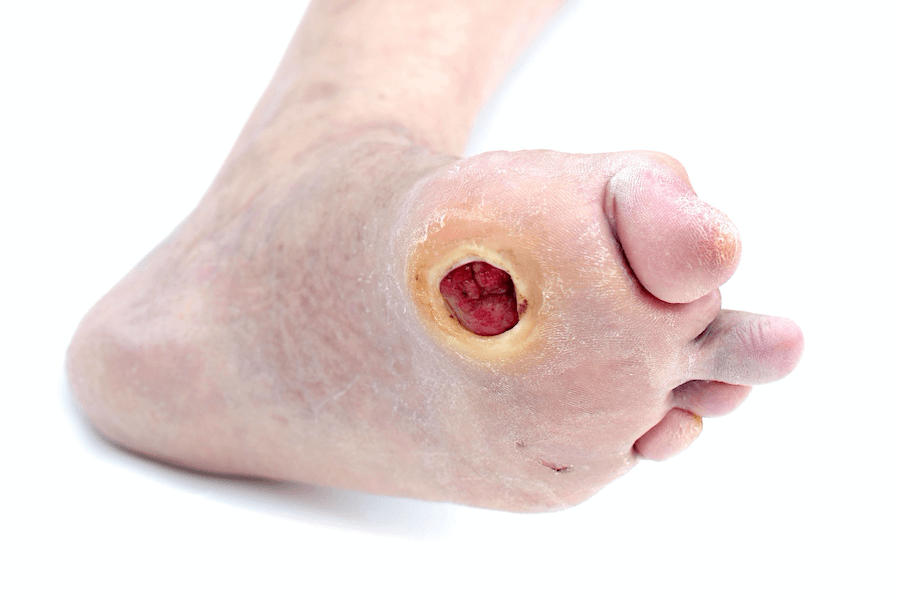 Diabetic foot ulcers (DFU) are one of the most common diabetes complications, and if not adequately treated, they may lead to amputation. Every 20 seconds, a limb is amputated somewhere in the world due to diabetes. Therefore, it is vital to recognize and treat diabetic foot ulcers on time and exercise a multidisciplinary team approach. If you feel your diabetic foot ulcer is not healing correctly, do not wait; contact us.
Arterial ulcers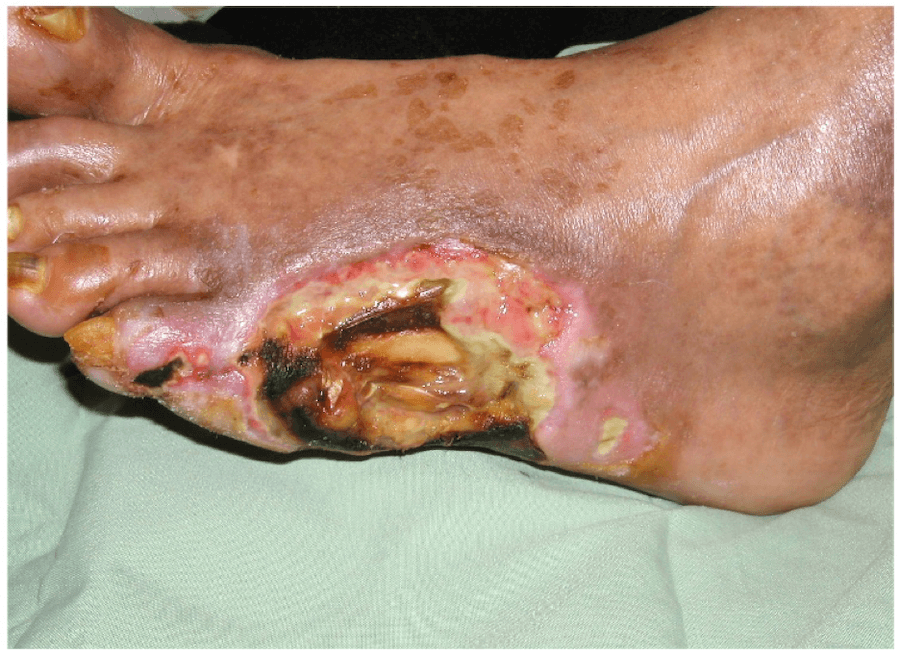 An arterial ulcer develops where there is inadequate blood supply to the affected area. These ulcers, also known as ischemic ulcers, tend to occur on the lower legs and feet. They can be extremely painful and when infected may deteriorate rapidly. Certain lifestyle factors and medical conditions have been associated with the development of arterial ulcers including diabetes, peripheral vascular disease, and smoking. Most often, an arterial ulcer develops following a minor injury that is slow to heal due to the poor blood supply to the wound. Caring for patients with arterial ulcers requires a multidisciplinary team approach as well as involvement of a vascular surgeon to improve blood supply. If you feel your arterial ulcer is not healing correctly, do not wait; contact us.
Venous insufficiency ulcers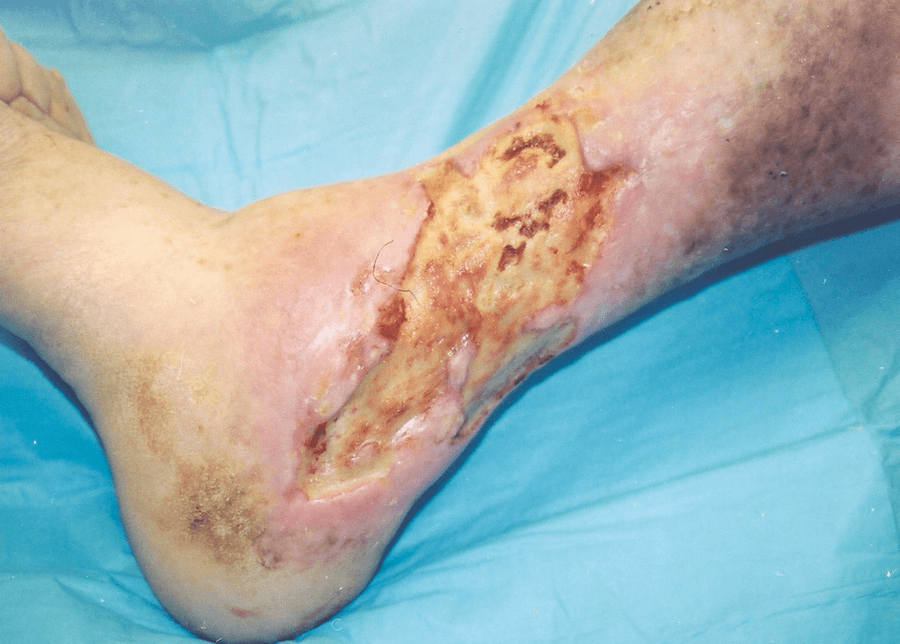 Venous insufficiency ulcers, also referred to as stasis ulcers, typically occur along the medial or lateral aspect of the lower legs. They usually develop on individuals that suffer from lower leg swelling with severe skin dryness, scaling and redness. These ulcers can produce a significant amount of drainage and they are relatively painless unless they are infected. Successful treatment of these ulcers requires a multidisciplinary team approach not only to ensure they heal but also to ensure that they do not recur. If you feel your venous insufficiency ulcer is not healing correctly, do not wait; contact us.
Pressure injuries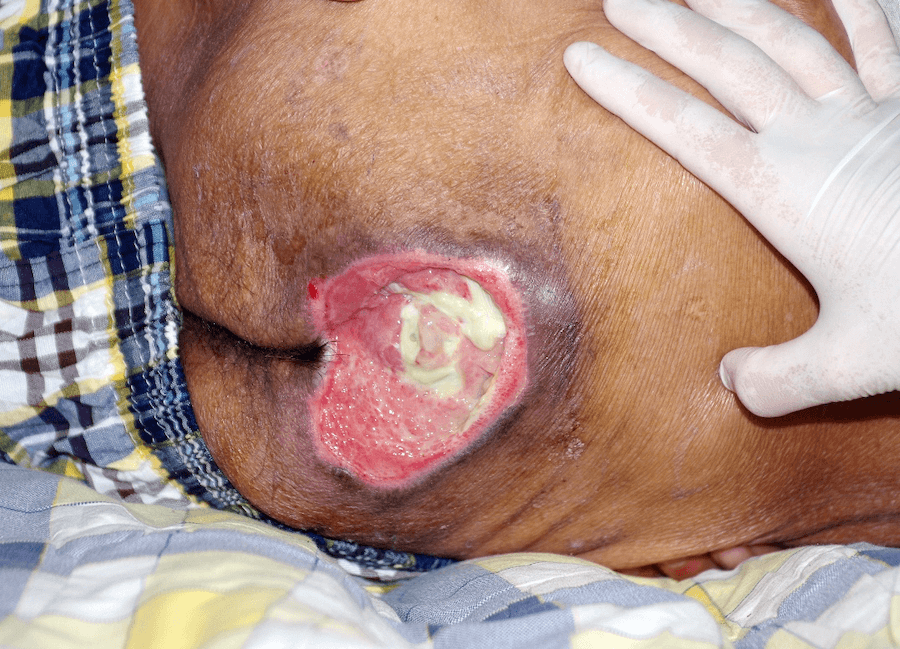 Pressure injuries, previously called pressure ulcers, decubitus ulcers, and bedsores – are skin injuries that most often develop on skin that covers bony areas of the body, such as the heels, ankles, hips and tailbone. Individuals that are at risk of developing pressure injuries are those with medical conditions that limit their ability to change positions or cause them to spend most of their time in a bed or a chair. Some pressure injuries heal with conservative treatment, but others require a multidisciplinary team approach to ensure that the individual has all the support needed including wound care and pressure offloading devices. If you feel your pressure injury is not healing correctly, do not wait; contact us.