Anticoagulant administration – a risk factor to identify in patients with hard to heal wounds. As the U.S. population ages, older individual skin issues with thin and delicate skin become more prevalent. Limited elasticity, dermis thinning, and reduction in growth and spread of keratinocytes are common skin characteristics in older adults. This means their skin is especially vulnerable to even minor trauma, such as a skin tear from a fall.
Many elderly patients have comorbidities that require them to be on anticoagulants (also known as "blood thinners") that delay blood clotting. These medications are prescribed to help prevent heart attacks and strokes caused by blood clots and treat deep venous thrombosis, atrial fibrillation, and peripheral arterial disease. Unfortunately, although these medications are helpful to address those medical conditions, they can adversely affect the healing of wounds.
Since anticoagulants thin the blood, patients that experience a chronic wound are at risk of excessive bleeding, or their healing process may be slow. For instance, an unusual wound healing complication caused by anticoagulants is skin necrosis, which can occur using heparin or warfarin (Coumadin). This condition leads to painful lesions on the skin that may present in the thighs, abdomen, or breasts.
When treating patients with chronic wounds on anticoagulants, it is essential to understand that the wound healing phases can be affected mainly during the inflammatory phase.
In the initial hours after a wound occurs (inflammatory phase) and without interference of the anticoagulant, the body's normal reaction to a wound is the release of adenosine 5´ diphosphate (ADP) followed by the blood platelets clumping and the beginning of thrombosis. However, anticoagulant medications prevent clot formation and lead the individual to develop a hard-to-heal wound.
Although treating a wound when a patient is taking an anticoagulant is challenging, collaborating with a board-certified wound healing specialist will help mitigate the risks. Also, it is vital to exercise a multidisciplinary team approach to ensure that all providers caring for the patient are involved.
Many of our aging population has migrated to popular retirement states like Florida and Arizona. This long-term trend will require more wound care for elderly patients and more qualified providers in these geographies to handle the growing number of cases. Patients and providers can find qualified wound healing specialists by visiting the American Board of Wound Management (ABWM) and entering their zip code.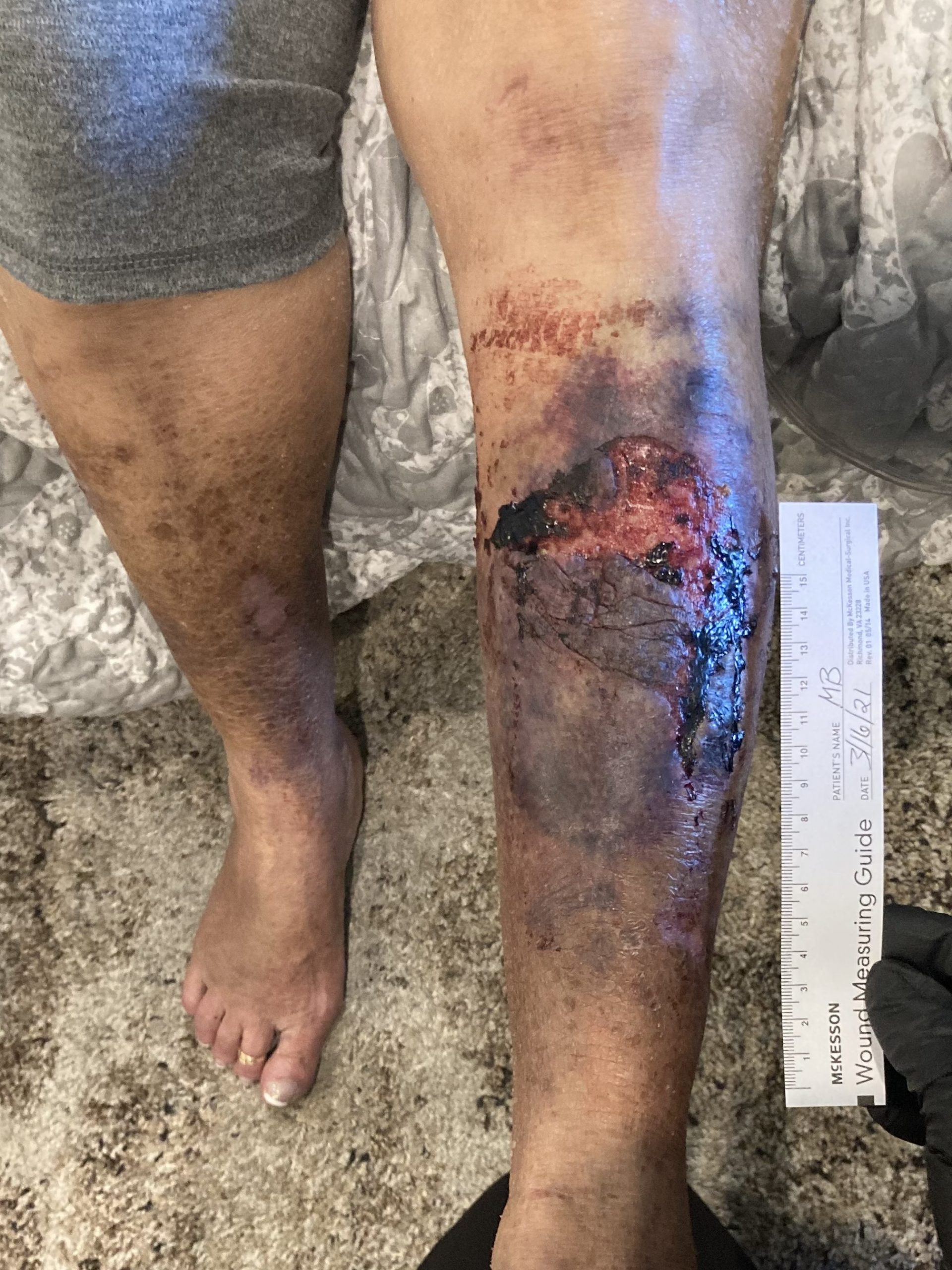 RESOURCES